Web Development Company in Jebal Ali 2 Dubai
If you are looking for a web development company in Jebal Ali 2 then look no more. GCC Marketing is a Web Design & Web and App Development Company which covers Jebal Ali 2 and other areas in Dubai. Our team of professional front-end developers and experienced back-end web developers are always ready to take on new projects. Contact us today for more information about our web development services in Jebal Ali 2, Dubai.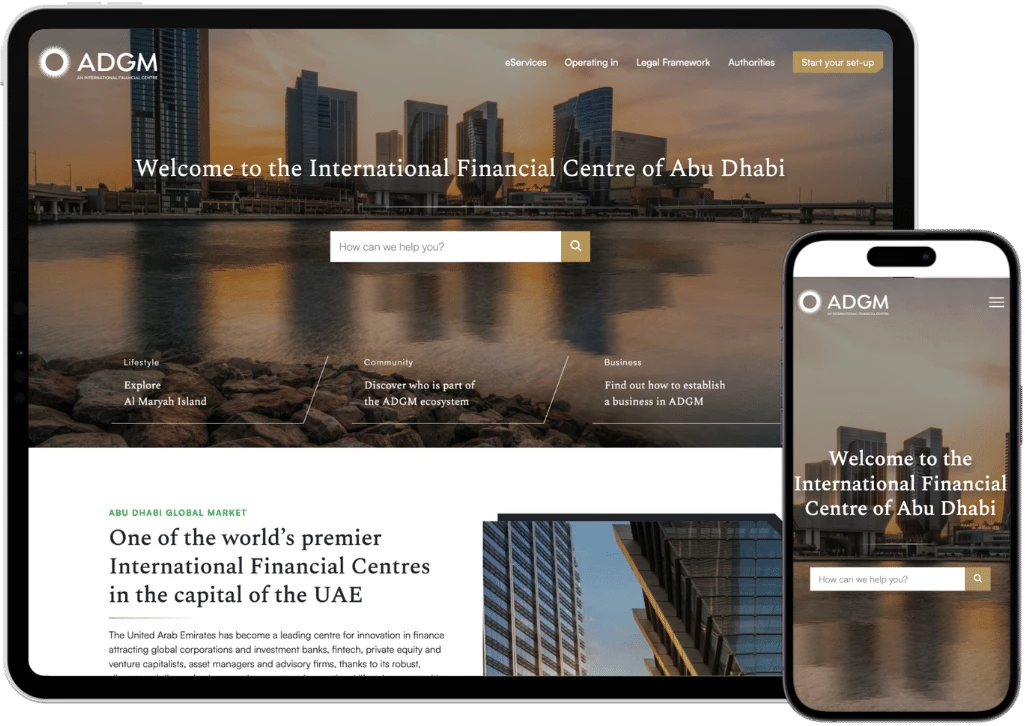 Featured Project
Abu Dhabi Global Market
GCC Marketing Designed and Developed a Website for Abu Dhabi Global Market.
see case study
OUR LATEST PROJECTS
We have been working hard to make user experience awesome because we are not happy until you are. Proud to work for some of the best companies across the world and glad to show you what we have done for our happy clients.
Video Testimonials
Hear what they say about GCC Marketing in their own words
Custom Web Design & Web Development Services
GCC Marketing is best at what it does!
Custom eCommerce Web Development
Our web designers and web developers can design and develop custom e-commerce stores exactly as you wanted it in first place.
Corporate Web Design & Development
Your business needs to be well presented so that it can attract more clients. GCC Marketing can create a masterpiece for your business.
Magento, Opencart, Shopify & WooCommerce Development
Get your eCommerce store designed in the latest technologies like Magento, Opencart, Shopify & WooCommerce. A one-time investment will give you unprecedented ROI.
Laravel ,Codeigniter, Shopify & WordPress Development
Get your corporate website designed with the latest technologies like Laravel, Codeigniter, WordPress, and Shopify. Our team can help you to achieve your goals.
Awards & Recognitions
GCC Marketing® is Recognized as the Top Web Design, Top Software Solutions Provider, Top Digital Marketing Agency by:
Happy Clients
What our clients say about our services
Excellent Web Development Services, highly recommended!! GCC Marketing's team is outstanding and they really understood our exact requirements and delivered the project in a timely fashion. I will definitely recommend them to anyone looking for a quality job.
GCC marketing has been great in our web design and development project in Dubai. They have completed their work in a professional manner. Would love to do more business with GCC Marketing. Highly recommended!!
We've worked with GCC Marketing for our Web Design and Web Development projects since 2015. They've done a tremendous job. Their communication is thorough and they've never missed a deadline. We have continued to refer other companies to them and the same goes for you.
GCC Marketing's team is amazing and they are always happy to assist us in our never-ending questions. The have designed & Developed our website and managing our social media accounts. Till this time they have performed great. Thumbs are up for them.
Great web design & development company in Dubai. They have developed our website www.combatuae.com and done great professional work. They have provided us with loads of knowledge and free advice for which we could have paid a lot of money. Would highly recommend to everyone looking for a great web developer.
Web design is an art and GCC Marketing has mastered it. They have created a great website for us in Abu Dhabi. Our website now is a professional website second to none. It is responsive and dynamic with full functionality as per our requirements.
I had a chance to interact with GCC Marketing for my web design and development project in Fujairah. I must say that their staff is very professional with deep knowledge of the subject and perfect understanding of the web designing in UAE. Highly recommended.
Thumbs up to these professionals in Dubai for creating my responsive website. Top web design and web development services at reasonable prices. My website rocks. Highly recommended.
I have got their best Web Design & Web Development services. I must say that GCC Marketing has the gut to deliver what they say. Highly recommended.
They delivered word by word! They have provided me web design and development, services. Good job, keep it up! Highly recommended... 👍👍👍👍👍
GCC Marketing is a very professional company, very fast and very accurate, they are very honest and with higher communication skills, GCC is the right choice for Marketing, web design and development and I will always recommend them to all my connections and to you all, thank you GCC Marketing
Great company for Web designing and Web development. They helped me to improve my business and enhanced my online presence.
GCC Marketing has proved itself in Web Design & Web development services in Dubai. For me, their web development delivery was a sigh of relief. Highly recommended web design and development company in Dubai from my side!!!
Had a great experience by hiring GCC Marketing. They are true professionals and provided the best service for web design & development. They are helping us in our success and our investment with them has truly paid off. Good job GCC Marketing keep it up!
Have Any Questions?
Say hello by filling the form below and we will get back to you right away.