65 Web Design Trends in Dubai in 2020. Top tips from the Pros
Extensive cheat sheet for web designers and all those involved in the creation of sites in Dubai, UAE.
Hey. This collection of web design trends is collected from  4 materials from the Behance website. These are the posts that are gaining the most popularity and positive reviews among the community of designers. Last year I did a translation of such an article, which in the original scored nearly 1 million views. So, let's see what trends are highlighted by top designers from around the world.
The content of the article:
The main trends of web design in Dubai

Bold, vibrant colors
Bright and saturated gradients
Color of the Year (Panton)
Simplicity and convenience
More Augmented Reality Design
Extra-depth (and half-flat design)
Geometric elements
More creative photography.
Duplex
Brutalism
Animation, Gift-Pictures and Blue Graphics
Generative design
A set of flowers and patterns from the 80-90s
Custom illustrations
Illustration in a mix with a photo
Real photos
Isometric Design and Photography
Combination of 2D and 3D
Monochrome
Doodles (hand-drawn illustrations)
Mixing and intersecting styles

Logo design

Adaptive Logo
Logos with animation
Bright and funny logo
Negative space
Geometric shapes and patterns.
Monograms
Gradients
Overlay

Web Design (Ui / Ux)

Mobile-First Concept
Microinteractions
Inline animation
Creative loading screens
Layout with a broken "grid"
Pagination
More (interactive) 3D in design
Rounded corners and smooth shapes
Backgrounds with moving elements.
Futuristic patterns
Monochrome Icons
Icons partially filled with color
Scrolling with Parallax
Mondrianism

Typography

3D modeling
Bold typography
Serif Fonts
Geometric font
Custom fonts
Alignment and kerning experiments
Experimental typography
Typography in a mix of real photos
Creative typography

Package design

Flat design
Minimalist design
Patterns and figures

Geometric
Custom shapes and elements
Doodles
Vintage

Bold typography
Colors

Cheeky colors
Pastel colors

Unusual textures and shapes
Holographic effect
Gradients on the packaging.

3D

3D still lifes
Abstract shapes
3D rendering in metallic style
3D graphics with animation
Very realistic 3D
Bold, vibrant colors
In 2017, we observed the rise of bold and bright colors, and they are not going to give up their positions, turning into one of the most significant trends in Dubai.
Bright and saturated gradients
Recent years have been marked by the return of gradients. It is expected that they will again enter the trends of web design, having undergone changes: saturated colors combined with a variety of textures will be added to the palette. Gradients in the updated version will use two-color effects.
Color of the Year (Panton)
This year, the main colors of Panton are several bright colors and ultraviolet. Shades of lavender, purple and lilac also remain popular. Ultraviolet is "a shade of violet with a blue base that awakens attention and abilities" and we adore it! Famous brands have already begun to use purple for their identity.
Simplicity and convenience
"Less is more" is a constant trend. Simplicity means a neat page with a light background in the best traditions of minimalism. Space is God: when used correctly, you can get a multifunctional design.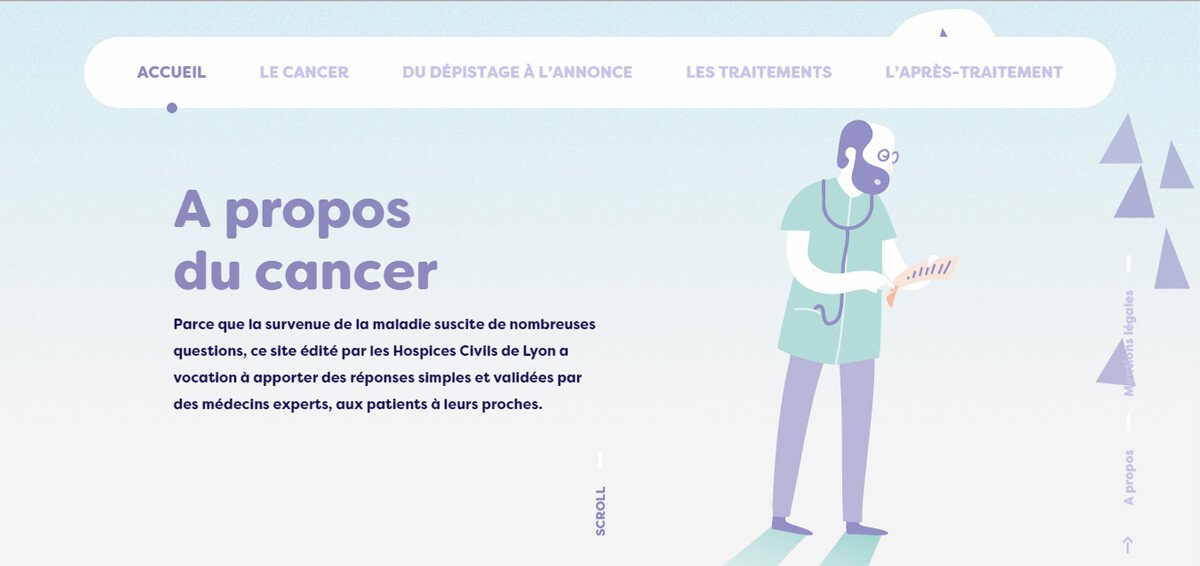 More Augmented Reality Design
The rapid growth in the popularity of augmented reality, or AR, will be noticeable not only in the industry of games, videos, and applications. AR has a good chance of reaching the design field, especially due to the popularity of mobile devices. A likely ideological inspiration may be DIA Studio, which applies 3D typography to everyday objects.
Extra-depth (and half-flat design)
In 2020, it makes sense to revive the traditional flat design a little: adding shadows will help to make elements more voluminous, while maintaining the basic concepts of minimalism that made flat design popular. Space and volume are elements of a new concept of depth.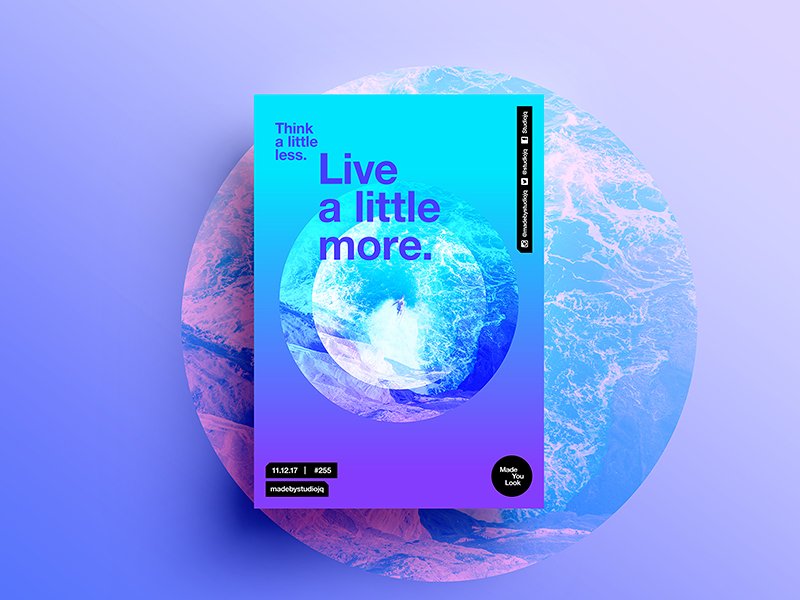 Geometric elements
Using geometric elements such as polygons (triangles, squares, pentagons) and curves (circles or ellipses) will make your project memorable.
More creative photography.
Modern photoshoots and branding campaigns will become more daring and experimental, turning to skillful design techniques. Created on the basis of paper sketches or 3D visualization, such a design will definitely stand out and be stored in memory.
Duplex
Duplex (reproduction of an image using halftones of two leading colors) has every chance of getting into the leading web design trends this year. This technique is not new – it appeared several decades ago, but thanks to Spotify it regained popularity.
Brutalism
Brutalism is a crude concept designed to capture attention. Brutalism has been used in design since the  50s of the last century, mainly for the design of posters and posters (the direction arose in the architecture of the 40s and became a trend). The concept is again in demand, it can be found in all areas of design. The direction is intended to shock the audience with a straightforward approach, cumbersome typography and inexhaustible design techniques.
Animation, Gift-Pictures and Blue Graphics
Web sites, logos, promotional videos of goods and services – traffic graphics are used everywhere. One of the leading trends in motion graphics is subtle transitions that help consumers better understand the product. Motion graphics are also present in typography: from striking headlines on sliders to animations on a logo.
In 2020, it is very likely that synagraphics will return to trends (these are static pictures with single moving elements, for example, the image of a cup from which steam rises with animation). Significant elements should not be motionless!
Generative design
Generative design has been used in identity development for several years. By mixing color and shape, this technique allows you to achieve a completely unique identity and increase brand awareness.
A set of flowers and patterns from the 80-90s
Where have we seen this? Well, of course: this is the return of the colors popular in the 80-90s with their acid pink and bold contrast. Can these nostalgic moods be called a returning trend? Or is it all due to the fact that young designers are people whose childhood passed surrounded by the crazy flowers of those years?
Their old toys and the outfits of parents, doubtful from the point of view of today's fashion, served as inspiration for the revival of a bright, colorful trend, complemented by a number of modern trends.
Custom illustrations
Brand personalization begins with design. Finding the brand language through drawings and illustrations turns any site into a unique business card that will broadcast the brand's voice from the very start.
Illustration in a mix with a photo
An eclectic trend for 2020combines custom illustrations with photography. This method gives a unique and very modern look for any project. Adding hand-drawn elements to a regular photo can make any photo special, even if you use it on a fashion photo or poster.
Real photos
Photo stocks are also affected by trends. Real, honest photos will be appreciated this year. Many brands use unique photos taken in motion and without posing. The photo becomes more sincere and resembles snapshots taken in a relaxed and natural setting.
Isometric Design and Photography
Isometric design is a way of artistic representation of three-dimensional objects in a plane. Before the designers discovered this technique, it was used for the most part for the preparation of technical and engineering drawings. The isometric design makes a large-scale ascent in photography, illustration, 3D graphics and iconography. We can say with confidence that in 2020 he will be in demand in many creative projects.
Combination of 2D and 3D
Creating 3D objects and placing them in 2D projects has become very fashionable. This combination gives a unique external aesthetic, combining depth and plane. The technique can be applied in different areas of design: from creating logos to websites and advertising videos. The end result is a complex visual presentation that cannot be forgotten.
Monochrome
Over the past few months, many compositions have appeared in the same color scheme, on which the background and object in the foreground, or the font and shadow / 3D effects are the same color.
What happens if 3D goes further in creating volume for objects of the same hue? The use of solid 3D allows designers to achieve the illusion of volume using color depth and shadows.
Despite the lack of contrast, a natural volume effect occurs, and we see an object that protrudes realistically from the background. This magical effect will remain popular in Dubai.
Doodles (hand-drawn illustrations)
Hand-drawn pictures or even just individual elements add brand uniqueness. Pictures "by hand" do not require alignment of lines and can use rough strokes, due to which the composition is more natural.
Mixing and intersecting styles
Illustration and photography, typography and drawings, bold gradients, duplex and vibrant colors – combine 2, 3 or even more Dubai trends to get an eclectic and catchy design.
Logo design
Adaptive Logo
In the world of responsive design, adapting the logo to any device is extremely important. A truly responsive logo is not just reduced on the page, but undergoes additional changes and adapts to the surrounding context.
Adaptation of the logo has become a top task for designers: the brand must be effectively presented regardless of space and dimensions. Challenging designers, responsive logos become a must-have in Dubai.
Logos with animation
Logos with animation have been used for some time, but today they can be seen on almost any site. Animated logos can display brand history and increase conversion due to good recognition.
Bright and funny logo
Colorful logos with funny elements, animations and custom drawings are the significant trend of Dubai. Brands want to create a positive message to the consumer, and an entertaining approach greatly contributes to this.
Negative space
Negative space remains a hot trend in design. This trend continues to shock the basics of web design, although it has been actively used for some time. Previously, designers turned to negative space to create a minimalist style, the innovation of this year is the filling of free space with bright colors, geometric shapes and patterns.
Geometric shapes and patterns.
Logo design with a barely noticeable custom pattern makes a loud statement about the brand. Small geometric elements add versatility and originality to the logo, so we will definitely see this technique in Dubai.
Monograms
Monograms will never disappear in the field of logo design. This is a way to create stability, show quality and traditions in the brand. Monograms can also be created using a more modern approach, mixing some modern trends from this year like vibrant colors, duplex or geometric patterns.
Gradients
Gradients are one of the main trends inherited from  2016-2017, and of course, it will affect the design of logos. Light gradient or bold transitions, what do you choose?
Overlay
Due to the rise of the duplex trend, the effect of overlapping elements on top of each other is incredibly popular in logo design. Take a look at our selection.
Mobile-First Concept
It's not news to anyone that mobile traffic exceeds desktop. The Dubai web design takes into account the importance of the mobile version of dynamic icons, menus and submenus.
Microinteractions
They are everywhere. Every time you like something on facebook or scroll through content in a mobile application, you participate in microinteractions. And they work well, given that their goal is user activity and dynamic UX.
Elements become fluid: buttons can change shape, and all surfaces hide animated scenarios that await touch and activation. We are ready to argue that they will not leave the pedestal in Dubai.
Inline animation
Elements with embedded animation unobtrusively help the user while viewing the site. They brighten up the expectation of a full load of content and appear when interacting with elements and processes on a page, for example, when scrolling or focusing on a specific block.
The presence of animated characters on the page helps to establish contact with the user, expanding the usual interaction with the site.
Creative loading screens
Sites using boring loading screens are out of date. Why not compensate the user for the time of forced waiting with a creative approach? Below are 2 outstanding examples of creative download options for using Contemple and Awwwards.
Layout with a broken "grid"
Some designers believe that the traditional "grid" layout limits their creativity, so they seek to change the rules and release their creative energy. A "grid" with overlapping pictures and text on each other is able to create a unique experimental design.
Pagination
Pagination of a page allows you to split the content semantically, for example, isolating the text from the pictures or arranging the information in a hierarchy. In 2020, when the amount of information continues to grow, no one wants to make their way through a pile of content. The breakdown will be for designers the magic tool that will help accommodate everything without losing UX and aesthetics.
More (interactive) 3D in design
The main trend that modern web design Dubai recognizes is the rise of (interactive) 3D elements experimenting with depth, movement, texture, and perspective. The use of 3D elements and a 3D environment makes each website highly unique, improving its appearance and / or user experience. An example is Atacac, which created an interactive futuristic virtual reality showroom that allows website visitors to view every item of clothing from all sides. Another striking example is the rotating 3D sculpture of The Artery.
Rounded corners and smooth shapes
Over the past years, the design has been dominated by right angles and pointed geometrical figures. In recent months, they have been replaced by smooth lines and rounded shapes. In combination with rich colors and the use of layers, this trend strengthens its position.
Backgrounds with moving elements.
"Make me read" – a hidden appeal of the user to any web designer. Backgrounds with moving elements solve this problem, attracting the eye, but not distracting attention from the text. In addition, they do not cause problems when downloading, unlike the background from the video.
The subtle movement of the texture, light animation, the effect of floating bubbles – they all fit perfectly into the web site design, the purpose of which is to please the user. Even in 2020.
Futuristic patterns
In the early 2000s, the future seemed similar to that shown in The Matrix: numbers running on the screen, technology, robotics, pulsating light.
The script lost its appeal when it became clear how far the film had moved from reality, which turned out to be much less futuristic. However, thanks to the Deep Analysis and Big Data, we are witnessing the return of robotic trends: futuristic ornaments will also be used in Dubai.
Monochrome Icons
While the rest of the page is filled with color and gradients, the icons continue to follow the "mono" rule, because their main goal is to remain readable. A small filling with variations of one color will make the icon visually attractive, and not just informative, and deftly fit it into the overall design.
Icons partially filled with color
Parts of graphic icons will be painted over. It will not be a complete filling, but only a light touch of color, leaving spaces, as if the icon were carelessly drawn by hand. A fill that does not overload the icon and keeps it readable.
Scrolling with Parallax
Scrolling with Parallax is so ubiquitous that it is impossible not to take it into account. When scrolling can control the speed of an animation, the only limit for a designer is imagination.
Parallax is a constant trend in web design that continues to make sites original and memorable. Creating a 3D effect between moving foreground and background, Parallax gives the elusive depth of the page and smooth browsing of the content.
Mondrianism
"The desire for freedom and equilibrium (harmony) is a person's innate desire (due to the presence of the universe in it)," said Pete Mondrian. Mondrianism will become the trend of 2020: a style in which the basic colors are combined – red, yellow and blue, giving the impression of purity, harmony, and poise.
Equilibrium, based on rectangular shapes and basic colors, with an ideal arrangement of elements from the point of view of user convenience.
Typography
3D modeling
3D is a promising trend covering all areas of design. Volumetric text adds realism to the overall composition.
Bold typography
Bold typography has been a big trend in recent years, and it will definitely remain. In 2020, we will see much bolder typography combined with vibrant colors. Therefore, remember that if you want to make a strong statement, bold typography is a great method.
Serif Fonts
For several years, sans-serif fonts dominated typography, but serif is now returning. Below are some interesting projects whose authors chose serif fonts and achieved impressive results.
Geometric font
Geometric fonts have been in demand over the past few years and remain an important trend in Dubai.
Custom fonts
Bizarre custom fonts are becoming a hit among designers. Fragmented, distorted or broken font definitely stands out from the others, for which the calculation is made. Some of these fonts are also interactive, with a response to the movement of the mouse cursor. There is no limit to the uniqueness of custom fonts, and in 2020 we will see many experiments with them.
Alignment and kerning experiments
Typography chaos was one of the main trends of 2017 and remains at the top in 2020. Forget the rules and let your imagination run wild!
Experimental typography
Designers should experiment with fonts to achieve innovative results. By adding negative space or custom elements to existing fonts, you can achieve amazing results.
Typography in a mix of real photos
Eclectic trends are always spectacular, and this is no exception. Add typography to your photos or 3D renderings and get an avant-garde design.
Creative typography
Creative typography, which has been used for some time, will not only not disappear in 2020, but will also receive the status of one of the main trends. The use of this technique, free from conventions, will help build a "world created by the imagination." "Use the font to impress" – this year's keynote.
Package design
Flat design
Flat design still remains in demand in the design of labels and packaging. Flat shapes, patterns, and custom illustrations are the right choice for 2020.
Minimalist design
A design with a lot of elements has gone into the vulgar, all the secondary information should give way to important. This trend actively uses negative space so that the user interacts only with the content he needs.
Patterns and figures
Geometric
Geometric shapes will be present in all areas of design. Choose ornaments that reflect the essence of the product.
Custom shapes and elements
Personalized design is a must in building brand identity.
Doodles
Doodles are the fresh trend of this year in all areas of design, and identity development is the ideal field of application for these bold designs. Doodles can transform an ordinary boring design into an interesting and unique work of art.
Vintage
Vintage patterns remain in the subject, they are traditionally customary to associate with a certain level of quality. Vintage design is based on details and is able to create an identity that will be relevant for a long time.
Bold typography
Bold typography creates a strong and unambiguous message. If you want the product to stand out, use a large font in conjunction with bright colors.
Colors
Cheeky colors
Juicy colors are the hit of this year, so we will often come across them in the design. Complemented by crazy patterns and geometric shapes, vibrant colors will transform the design of any product.
Pastel colors
Pastel colors – a trend reaction to bright colors, covering more and more space in the design. Soft shades convey a warm attitude towards the consumer.
Unusual textures and shapes
Everything is allowed in packaging design: from glass to metal. Product packaging should highlight it against the background of analogs and make it memorable. The use of unusual materials for modern innovative packaging is a new design requirement.
Holographic effect
The holographic effect is a returning trend. Metal textures allow you to achieve a futuristic effect and create a magically attractive design.
Gradients on the packaging.
Add soft gradients to create depth or use vibrant colors for a more straightforward effect.
3D
3D still lifes
In recent years, there has been a noticeable increase in the number of projects with 3D design. Watching the work of some 3D artists from the top, for example, MVSM or Peter Track, we can predict that in 2020 the popularity of 3D still lifes will increase. For corporate collaborations, the trend will be at the same level of importance as logo development and product placement.
Abstract shapes
Abstract 3D shapes and vibrant colors – a mix of the year. This is definitely one of the most influential trends, so do not lose sight of it.
3D rendering in metallic style
3D rendering in the metallic style looks spectacular and undoubtedly refers to the trends that are interesting to track in Dubai.
Powerful rendering tools make it possible to create flawless and elegant 3D models. Thanks to them, a realistic and attractive metallic effect radiating luxury and nobility has become available. Due to the correct use of light, reflections and shadows, surfaces and elements in the metallic style gain depth and realism and no longer look out of place.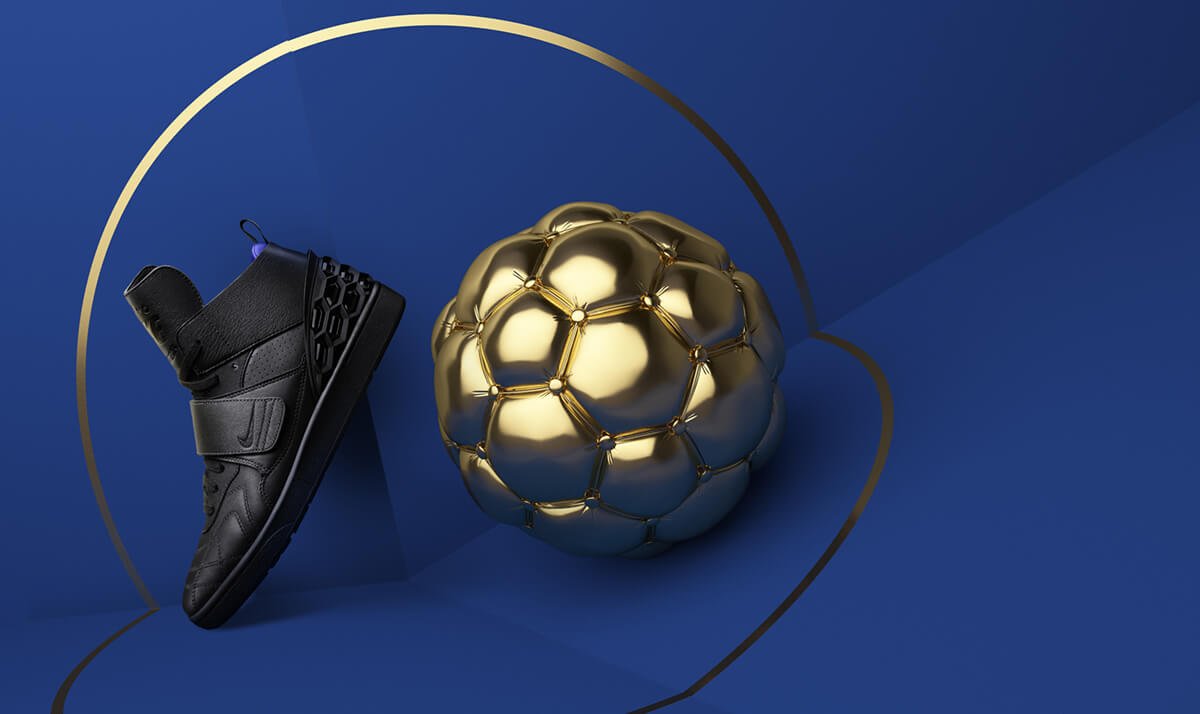 3D graphics with animation
As animations conquer the design world more and more, 3D animation graphics are definitely worth a look this year. Together with audio, this direction of animation will become a hit of all multimedia projects. Using visual and kinematic effects, the motion designer can breathe life into 3D characters and typography, adding uniqueness to the product.
Very realistic 3D
3D will always be delighted and will lead the current trends in web design Dubai. This effect can beat reality and fiction so subtly that they are almost impossible to distinguish.
For Professional web design services dubai or consultation from GCC Marketing Dubai please Contact Us or call us directly on 00971567300683