Watch Our Video
GCC Marketing is a Dubai-based top digital agency, and we specialize in Branding Identity, UI/UX Design, eCommerce stores, Android & iOS App design and development, eCommerce marketplaces, corporate websites, custom software solutions, and digital marketing. Since 2009, we hold a strong position as one of the top web and digital services providers in the region. Our focus is our clients and clients alone. Whether you are an established company or a Startup, we have something amazing for you.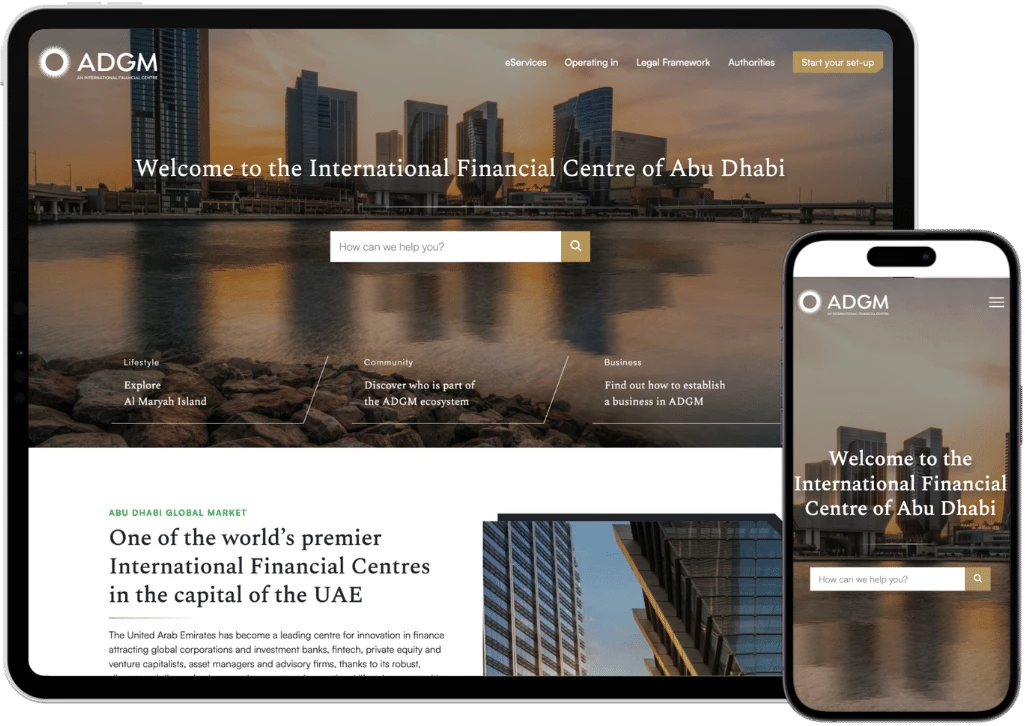 Featured Project
Abu Dhabi Global Market
GCC Marketing Designed and Developed a Website for Abu Dhabi Global Market.
see case study
OUR LATEST PROJECTS
We have been working hard to make user experience awesome because we are not happy until you are. Proud to work for some of the best companies across the world and glad to show you what we have done for our happy clients.
Video Testimonials
Hear what they say about GCC Marketing in their own words
Unique Approach
We provide exceptional web design and development services in Dubai, to meet and surpass our client's expectations
Creative & unique approach
Carefully crafted bespoke Dubai based website development and website design experience
Broader understanding of the digital landscape
ROI Driven Web Design and Development Solutions Dubai
Best-in-Business
We offer bespoke web design and development solutions. At GCC Marketing, our services are defined by continuous optimization and improvement. We provide trendy and bespoke UI/UX Design, Mobile App, Web & eCommerce Development solutions in Dubai that reflect perfectly your corporate image.
We're different and better
GCC Marketing is a full-service top web design agency in Dubai to empower brands for swift execution in the digital landscape. Traditional branding models have been completely transformed by our creative web design services in Dubai. We identify digital world challenges and present custom solutions to help you emerge creatively, strategically, and effectively.
Our Valuable Clients
Our successfully delivered projects and happy clients say all about us!
Lorem psum doller sit amet is simply dummy text for webites